During our visit to London we stayed out of town (avoiding having to drive in Central London!) Surbiton seemed a good idea - near to Kew for our final day when we would have to drive and close to the motorway southwards for Dorset.
I liked Surbiton especially when I saw that the mini roundabout had been yarn-bombed!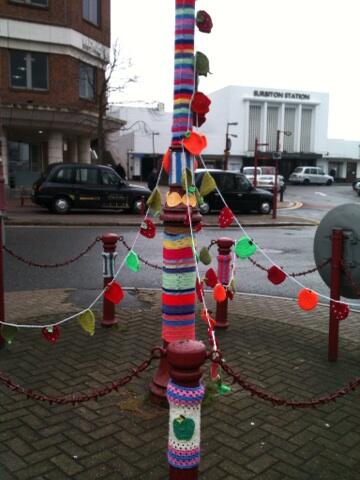 (Picture from t'internet!)
Smashing!
L.x.